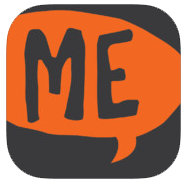 Have you ever fumbled for words at an interview, or had a babble or a brain freeze when you've been asked at a networking event "So what do you do?"
Well, now there's an app to stop that – myPitch!
I am thrilled to announce that myPitch is now available for download from the App Store.
With easy instructions and sample answers to the dreaded "Tell me about yourself" and "So, what do you do" questions, myPitch lets you film your pitch, replay it and re-film until you get it pitch perfect.
You can then store your pitch on myPitch's gallery, and share it on social media.
Download myPitch Here!
Because the people who most need professional help are least able to afford it, we've priced the iPhone app at $0.99, making it possible for just about anyone, from graduates to executives and entrepreneurs, to sell themselves in 30 seconds or less with confidence and aplomb.
Check out our infographic, to explain more about myPitch and how it came into being.