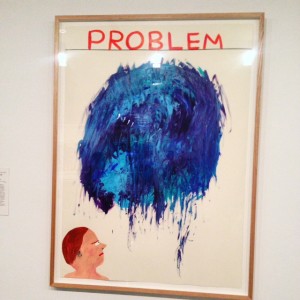 In my work helping people find jobs, I've discovered that medical professionals training for the specialty surgical interviews, tend to try to memorize their answers.
I think this is because they apply the same learning techniques for interviews as they do for other exams.
An interview is completely different from an exam.
Memorizing answers is one of the least effective ways to prepare for an interview.
Here's why.
If you rote learn your answers you risk sounding forced, artificial and "rehearsed," which is a charisma killer at a time when you actually need to stand out as yourself.
You also may find that you miss the point of the question as your brain focuses on remembering your answer.
Or you become even more nervous when you come across something you have not prepared for.
There's a better way to train for interviews and it comes from Interview IQ's favourite interview coach and trainer Deborah Barit.
Deborah is now running master class workshops to help you shine in interviews.These master class training sessions focus on the highly specialised needs of Physicians and Doctors applying for medical specialist interviews.
The sessions will be useful for Doctors who find themselves doing the following before a big interview:
• Writing out answers to expected questions, trying to memorize them and then practicing with colleagues or friends to get them word perfect
• Preparing for interviews in the same way as they would prepare for an exam
• Thinking about the questions from the perspective of problem based learning – that is "this is how I solve a problem"
The sessions will also help people who:
• Find it difficult at a job interview to work out what the interviewer really wants to know
• Don't know how to answer a behavioural question
• Forget the question as they ramble on with their answer
Spaces are limited to 6 per class.
Interview training dates and locations:
– Brisbane, Wednesday 27th April, 6pm – 9pm
– Sydney, Saturday 7th May, 10am – 1pm
– Sydney, Sunday 8th May, 1pm- 4pm
– Melbourne, 14th – 15th May (enrolments close on April 27)
To contact Deborah directly, email: deborah@impressiveinterviews.com.au or call her on 0412 007 682.
The interview training master class will cover:
• Understanding the interview panel perspective
• Lateral thinking
• How to structure answers for different styles of questions, ie direct, behavioural and situational
• Selecting appropriate examples
• Language to use at interviews
• Mock interview practice video – using questions likely to be asked at interview with feedback
Don't delay booking, spaces are limited to 6 people.