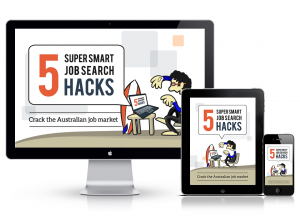 Well, Naishadh and I had a great deal of fun last night presenting the webinar "5 super smart job search hacks for skilled migrants."
The audience gave us lots of great questions.
I'll be answering these on the blog in the next few weeks.
For those of you who couldn't attend, here's the replay.
It's almost 60 minutes of pure goodness.
Please watch and enjoy.
{ 0 comments }