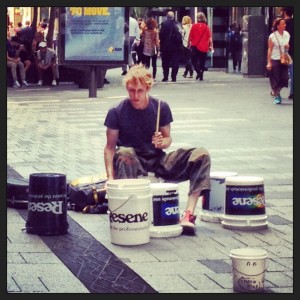 Most people when asked to provide career advice, will probably say "pursue your passions."
I think that's great advice.
It's like saying "find a job you'll love and you'll never work a day in your life."
Music is one of those careers.
But most people think that the only career in music worth having, is being a musician, composer or singer.
Despite what you see on the Voice and the like, there actually is no fast track to success. Pursuing that passion take a lot of guts, being broke and a healthy dose of determination.
So here's something else to think about when you think about a career in music.
Today's guest post comes from Scott Rojko. One of the hats he wears is that of Sales and Marketing Director of MWT Institute, a training provider specialising in music, business and finance.
Scott is about to present you with four careers in music, that don't involve banging a set of paint drums in Sydney's Pitt Street Mall 😉
Over to you Scott… [click to continue…]
{ 0 comments }