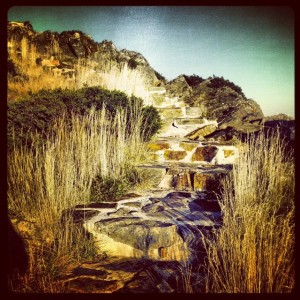 Have you ever met anyone who's got their act together when it comes to loving their job?
I've met very few.
Most people go through life spending Sunday dreading Monday.
What a waste of a weekend, I say!
You do know you can actually love what you do.
I know for myself making a change out of the corporate world to running my own business was one of the best decisions I ever made.
Working on something that I love made me realise just how supressed I was in an environment I was not suited to, and a job that had no purpose.
For me it was not easy to leave the job that I loathed, as I had no idea what I should do next.
I did quite a bit of freelance consulting work and experimentation to finally find my feet. I wrote for newspapers, worked in recruitment consulting and contract roles and even applied for a few permanent roles again.
Looking back at that time I wish I had found Steve. He's a career counsellor/coach and Founder of Career on the Road. (You'll have seen quite a few of his blogs on this site.) [click to continue…]
{ 0 comments }