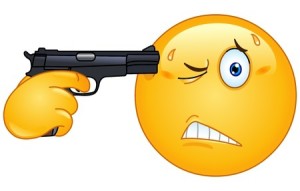 From time to time I get called upon to be the "candidate whisperer" when I talk to recruiters and employers about job hunters' experience.
I actually wish more people would ask me, as I am a little bit over hearing how hard it is to find good talent.
I don't honestly think there is a real talent shortage in many areas.
I think there are recruitment process deficiencies.
I think there are ill defined role descriptions that have a lot of woolly language and weasel words.
I think often employers do not really identify what it takes to succeed within organisations, or the skills they really require.
I think there's a funny fixation on years of experience required for a role, yet many organisations will hire people internally into jobs they've never done before – based on the fact that this person has demonstrated transferable skills. [click to continue…]
{ 0 comments }