How to answer the tell me about yourself question in interview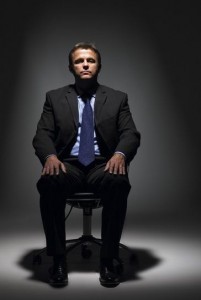 "Tell me about yourself" is one of those questions that interviewers use to put you at your ease.
Yet when people are asked "tell me about yourself" they tend to go "blah blah blah" –  or blurt out the first thing that comes to mind.
If  you dread being under the spotlight, help is at hand.
Your answer to "tell me about yourself" does not need to be embarrassing.
In fact when you answer this question you'll need to make an impact within the first 30 seconds. You'll see why below.
In this blog post I'll give you four key tips to help you master this question in a way that will have the interviewer lean forward to say "tell me more."
Then when you've read the tips, I'll give you an easy way to answer this question plus examples to help you craft a powerful response that will propel the interview in a direction that you'd like to take it.
Tell me about yourself tips
Tip 1 – Keep your answer short.
Recruiters have short attention spans.
Last year global recruiters Accountemps surveyed over 500 hiring managers. 42% said they formed an opinion of an interviewee between the 6 to 10 minute mark, 60% said they did this in less than 10 minutes.
This means you simply can't waste this valuable time waffling on about your primary school education, hobbies or the town you grew up in.
"You have less than 30 seconds to nail the question tell me about yourself!"
Tweet this
Tip 2 – Be genuine.
Research from Princeton University shows people are hard-wired to make snap judgments.
Researchers found that when people see a new face their brains decide whether a person is attractive and trustworthy within one tenth of a second.
Yes, you read that correctly – one tenth of a second!
So how can you apply this finding in an interview?
While saying "be genuine" implies that you can fake it, I don't mean that at all. Being genuine covers things such as making an effort to look the part of the role, applying to roles that you genuinely want and being excited about the opportunity that the role presents.
Tip 3 – Make "tell me about yourself" be more about the interviewer.
This isn't meant to be a play on words.
The quickest way to get someone's attention is to make the topic about the other person. For interviews this means what you might be able to do for the interviewer or the company.
So in your answer to tell me about yourself talk about something that the interviewer can relate to. Provide quantifiable achievements that support your claim for that role and build credibility with the interviewer.
"Make your answer to tell me about yourself be more about the interviewer!" Tweet this
Tip 4 – Use emotions and show empathy
You want the interviewer to relate personally to what you are saying. You can do this by including empathy and emotion.
In every role you will have people whom you support or assist. In your answer to "tell me about yourself" use language that shows you understand your impact on the people whom you support, provide a service to or lead.
Now I'm aware that this might sound a bit confusing so here are a few examples that should help you pull it all together.
Tell me about yourself examples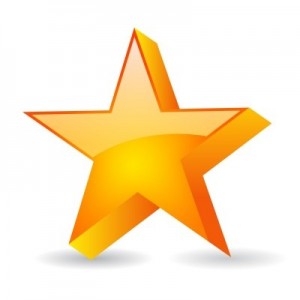 I use a three part structure.
"I am……" [describe the role, or the role you would like to perform]
"I work with……" [tell the interviewer whom you support and why they need your support – use this statement to show you understand why people might need your help]
"In fact……" [provide a quantifiable achievement to support your claim and allow the interviewer to understand what you can do for them. This statement needs to be relevant to the role]
If I was pitching myself as a career writer I would structure my answer like this.
Q: Tell me about yourself?
A: I am a Career Consultant. [my role]
I work with people who often struggle to sell themselves in interview as they don't know what makes them unique. [this shows whom I support and demonstrates empathy. I also show that I understand why people need my support]
In fact, over the past five years I have personally helped over 1000 people find their next job. [this is quantifiable achievement that supports my claim and allows the interviewer to understand what I can do for them]
Here's another answer for a Recruitment Advisor
Q: Tell me about yourself?
A: I am a Recruitment Advisor.
I work with senior executives who are time poor and can often get stressed out when they are a staff member down.
In fact I recently I hired a Business Analyst. She saved the company 40K within the first 3 months of hire with a suite of reports she designed.
Some final pointers to help you really nail Tell me about yourself
1) This is not a one size fits all answer. Do your research and make sure your answer relates to the role and the company.
2) Try to avoid too much jargon. This, of course, depends on your audience. If you are being interviewed by professional peers, you may need to choose some words to show you understand the technical terms important to your industry.

3) Practice your answer. The first time you talk it through you may feel awkward. You'll need to be confident and comfortable in interview. The written word is also different from the spoken word. So talking through your answer will help you sound natural.

4) Ask friends for feedback on your answer. If their eyes glaze, then you'll need to refine your answer.
We'd love to hear your answers. Tell us about yourself in the comment box below.
Never be stuck for words again! Download our free e-book.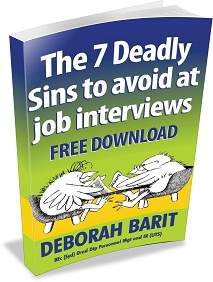 Deborah Barit wrote this book. She is one of Australia's leading interview coaches. It is packed full of easily actionable interview tips.
To get your free e-book and some of our best interview tips direct to your inbox, simply click on this link and answer a couple of quick questions. Easy as, hey!
Here's what happy readers said about the e-book and interview tips:
"Deborah Barit is a very smart lady…She is good at figuring out what an employer is looking for. It's like she has ESP — with her help in preparing, I found no surprises in a recent interview and I was prepared for every question…." Cathy, Leichhardt, NSW
"Because I read so many of your posts, I feel as if you were my personal employment coach. I start my new position in two weeks. I had so many obstacles to overcome and each day you posted a solution to my dilemma and how to improve my search. Thank you so much for your input and PLEASE continue to do what you do!"
Click here to have the e-book emailed to you.
"Read great tips on answering 'Tell me about yourself' and receive a free e-book The Seven Deadly Sins Of Job Interviews." Tweet this