…..and how that job can set you up for a great graduate role.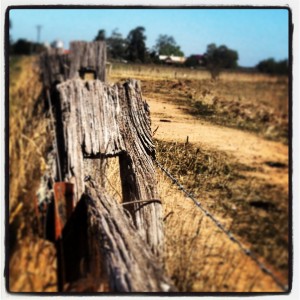 Recently I had the great pleasure of delivering a job search seminar to the Macpherson Smith Rural Foundation.
The Foundation offers scholarships, mentoring and development programs to future leaders of rural communities while they are at university.
They have the wonderful vision of "creating a thriving, confident rural Victoria driven by inspiring leaders." Their aim is to "make a positive impact on 1000 lives per year by 2017."
As you can imagine, for people coming from the country and settling into university life, finding a first job is daunting and stressful. The costs of settling in are enormous. The costs of living and studying go well into the tens of thousands of dollars per year.
The Foundation's CEO Pete Ekstedt asked me to design and deliver a presentation to help participants find their first city job with an eye firmly on the future. So to talk to them about not just applying for any old job, but finding a job that would set participants up for the graduate role of their choice.
Now I talk on all sorts of topics related to job searching, but since it's been a while 😉 (OK, a long while) since I was looking for my first job, I decided some more research was needed.
I interviewed employers on what they look for when they hire people without experience and people who have found fabulous jobs with limited experience.
Allow me to introduce the following people who will share some insider insights…..
Danny McGowen who secured a sought-after Traineeship with PwC before commencing university
Luke Evangelidis who found a job at Officeworks, an employer that offers him flexibility to work with his university shifts.
Lara Connolly, the Director of Sales at Yarra Valley Lodge, who hires people into hospitality roles.
Steve Bastian, a Senior Manager at accounting firm, Freer Parker. Steve works with clients in Sydney and Adelaide, and has hired many graduates and raw recruits.
Take a a listen to these mini-podcasts, not for my amazing recording skills (I am a writer not a show-host ) but for the terrific insights my interviewees share.
Click on the links to listen and find out how:
• With only limited jobs such as running a delivery round, Danny was chosen out of thousands, partly on the way he conducted himself at an assessment centre;
• Luke designed a resume that made him stand out when he applied for his first real job with Officeworks;
• Lara looks for personality and attitude when she hires people without experience, and what really tells her someone has the passion for the job; and
• Steve really discovers whether someone is a longer term fit for his team.
I'd also like to thank InterviewIQ's guest blogger and  Careermuk's Founder Steve Solodky along with experienced recruiters, Angela Angelopoulos, and Kai Wong who helped facilitate on the night. Thank you – you did a terrific job!
We love doing these presentations, so if you would like the InterviewIQ team to run a similar seminar tailored to the needs of your audience, please contact Karalyn Brown on 0439 595 687.