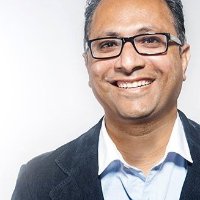 If you're getting an interview, but not getting the job, check out this FREE interview skills workshop organised by Naishadh Gadani.
Based in the CBD, Naishadh is the Employment Services Coordinator with Box Hill Tafe.
He has personally coached many individuals to succeed in the tough Australian employment market.
In this 2-hour workshop you will learn how to:
–          Prepare for successful interviews
–          Answer difficult questions
–          Use the power of your body language
–          Design and present a portfolio of your work to stand out from the crowd.
Don't miss the opportunity.
Register today as spots are limited.
At the end of the workshop, you will also have an opportunity to schedule a FREE session with an expert Career Advisor, to help you get more individual support.
I am thinking this is a double barreled win, so get onto it and check it out.
WHEN
Friday, 3 June 2016 from 11:00 AM to 1:00 PM (AEST) – Add to Calendar
WHERE
CAE – 253 Flinders Lane, Melbourne, VIC 3000 – View Map
Learn how to pick the questions interviewers will ask and get top preparation tips with this free e-book: "The Seven Deadly Sins To Avoid At Job Interview"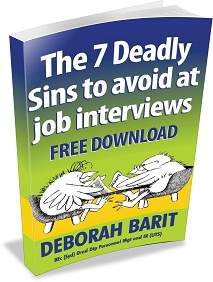 Deborah Barit wrote this book. She is one of Australia's leading interview coaches. It is packed full of easily actionable interview tips.
To get your free e-book and some of our best interview tips direct to your inbox, simply click on this link, and answer two survey questions about what makes waffle in interview. We'll then email you the book.
Here's what happy readers said about the e-book and interview tips:
"Deborah Barit is a very smart lady…She is good at figuring out what an employer is looking for. It's like she has ESP — with her help in preparing, I found no surprises in a recent interview. I was prepared for every question.." Cathy, Leichhardt, NSW
"Because I read so many of your posts, I feel as if you were my personal employment coach. I start my new position in two weeks. I had so many obstacles to overcome and each day you posted a solution to my dilemma and how to improve my search. Thank you so much for your input and PLEASE continue to do what you do!"