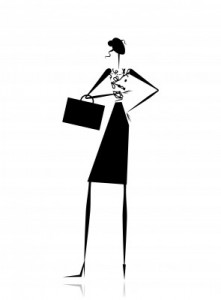 According to research by Boolean Black Belt's Glen Cathey, there are only five women amongst the top 100 most connected people on LinkedIn.
Yes, you read that right – only 5!
The top 100 are people who have more than 30,000 people as first-degree connections on LinkedIn.
Now I know there's the debate about whether it is better to have numbers in your network versus smaller and more quality connections.
I do also know there's debate around the tactics that many people use to build up such large networks.
This question is different to that.
Given that the user base of LinkedIn is split almost down the middle when it comes to gender, you would think that would be the case in the top 100.
So what's going on here?
Does this mean men are more competitive about size than women? My friend James suggested this when he was interviewed last week by the BRW as Australia's most connected man on LinkedIn.
Is it because there are fewer women than men in senior and executive positions? Perhaps women invest less in networking?
Are women different networkers than men? Do they prefer fewer and closer connections?
Do women dislike putting themselves and their skills "out there" as frequently?
Global networking organisation BNI recently conducted research of 12,000 professionals exploring differences in the way men and women network. Their findings shed some light.
They found that before women network, they learn about doing it from books, seminars, networking groups and being mentored – whereas men just got in and did it.
They also found that women invested in going deeper into the relationship as well as business. Men, however, were more transactional, and often guilty of "premature solicitation." (I so love that line).
The curiosity I have around this finding is that I would have thought that given how hard it still is for women to get a seat at the executive suite, more would have embraced the opportunity to jump in to social networks early on.
I've found the benefits are there to be seized.
Social media gives many a chance to be heard. If you have a talent for communicating, and for listening and engaging, then you can become a person of influence. It's not like being ignored at the door of the board room. You do not need anybody to anoint you.
So why are there  so few women in LinkedIn's top 100 most connected?
Is this a pointer to a deeper problem?
For the benefit of women waiting everywhere, I'd really love to hear your thoughts.
Please leave a comment below.
Don't make insanely dumb mistakes on LinkedIn. Get our FREE report (Plus some bonus tips to help make you look like the superstar you are)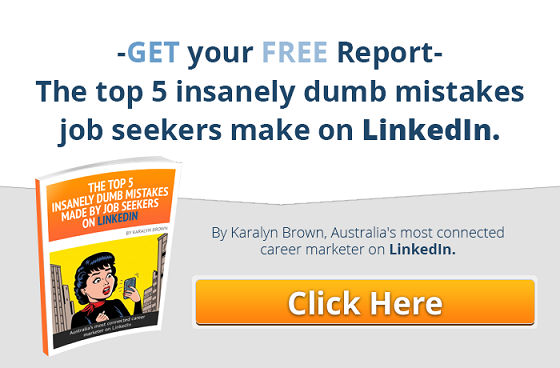 Click here >>> to get emailed the FREE report.
In this report you'll learn how to use LinkedIn more effectively and avoid the insanely dumb things people do when they don't know how to use LinkedIn effectively.
You'll get great tips on:
Avoiding the insanely dumb things people do when they don't know how to use LinkedIn
Tips on how to create a powerful LinkedIn profile that will stand out to attract recruiters, headhunters and employers
How to entice people to actually read all your LinkedIn profile to understand what you do, then seek to connect with you
How to stay visible in searches, with very little work on your part
Plus we'll also send you great LinkedIn tips and special offers emailed directly to you…
 Click here >>> to get emailed the FREE report.