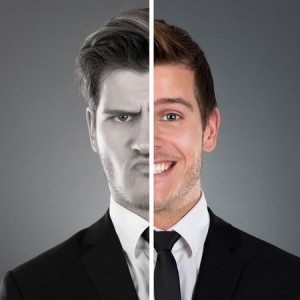 The very first article I ever wrote for the Australian was called  "What interviews foretell?"
I really enjoyed my gig as a freelance journalist, as I got to interview experts on topics I was curious about.
I tried to dig deep and be balanced in the argument I was presenting.
This article was on whether the professionalism of the recruitment process was a predictor of the experience you would have with that particular employer.
The answer I determined, was that there was no real correlation.
So if you had a bad interview, this did not mean that much.
Which leads me to the point of this blog post.
What should you do if an interviewer asks what you think is a ridiculous question, that has no bearing on the role at hand?
My short answer is don't roll your eyes.
Don't sigh.
Don't be a princess or a smart a*se.
If you want to make the choice about staying in the running for a role, just answer it.
Then at the end of the interview, or while you're contemplating the role, think about whether you want to work for that company, or what that question says about the interviewer who asked it.
Learn how to pick the questions interviewers will ask and get top preparation tips with this free e-book: "The Seven Deadly Sins To Avoid At Job Interview"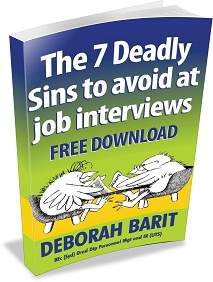 Deborah Barit wrote this book. She is one of Australia's leading interview coaches. It is packed full of easily actionable interview tips.
To get your free e-book and some of our best interview tips direct to your inbox, simply click on this link, and answer two survey questions about what makes waffle in interview. We'll then email you the book.
Here's what happy readers said about the e-book and interview tips:
"Deborah Barit is a very smart lady…She is good at figuring out what an employer is looking for. It's like she has ESP — with her help in preparing, I found no surprises in a recent interview and I was prepared for every question…." Cathy, Leichhardt
"Because I read so many of your posts, I feel as if you were my personal employment coach. I start my new position in two weeks. I had so many obstacles to overcome and each day you posted a solution to my dilemma and how to improve my search. Thank you so much for your input and PLEASE continue to do what you do!"