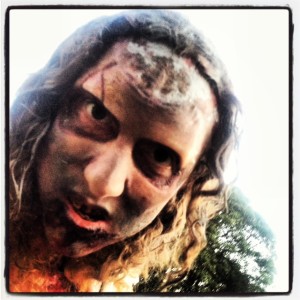 Many, many years ago I was in a job working for an organisation that I really liked.
I was a contract employee working as a Team Leader in a call centre and was well paid with great benefits.
I had been there for almost 12 months and was being given every indication that my future with the company was secure with a permanent job offer just around the corner.
Then out of nowhere I was called into the General Manager's office on a Tuesday morning, informed that the company had unexpectedly lost a client contract and that I would be finishing up within the next 2-3 weeks.
I had left a well paid job to take on this new role and had rent, car, utility and credit card payments to service.
I did appreciate that there are never any guarantees in these situations but it didn't stop me from feeling angry, a bit let down and increasingly anxious about my finances!
I then had to go back and support my team of 15 staff and our customers.
But I also had to immediately start thinking about my next job.  And although I didn't want to be too desperate in my search, I couldn't afford to be too choosy either.  I needed a new job and I needed it now!
So in my morning break I grabbed the Saturday paper from the lunch room to see what work was around (this was the era before online employment searching).
I found an advertisement for call centre operators with a large, well respected company in the city.  The job was a step down from my present job but it was a large call centre with potential.  I decided to call them in my lunch break.
The conversation went well.
They were interested to see more so I updated my resume that night and faxed it off to the Human Resources staff the following morning.  By mid-afternoon I had an interview arranged for Thursday morning before my shift started.
I was nervous and anxious in the interview with the Human Resources staff and the Call Centre Manager but it went well.
Their main concern was that I seemed to be taking a step backwards with this job move. I agreed that initially this was true however I could see great potential for career development with such a large and dynamic market leader.
The Call Centre Manager explained that they were employing 10 new staff and that the training program was commencing the following Monday.  This had not been outlined in the advertisement and I informed them that I did not feel that I could start that soon.
I felt obligated to give at least a week's notice with my current employer ( even though I was a casual it didn't sit well with me to just walk out).  The mood definitely changed in the interview.
On my way back to my car I got a call from the Call Centre Manager to say that they were very interested however all the roles had been filled so they could not offer me a job at the moment.
I was flattered but also upset at the news and could not help but think that my inability to start on the Monday had influenced the decision.
During the drive to work I started to reconsider my depth of loyalty to my current employer.
Was it misplaced considering they had decided to terminate my employment?  They had found it necessary to make a tough business decision.
Was I now not in a similar position?  Should my loyalty primarily be to myself and my potential new employer?
I was concerned at the impact a sudden move would have on my team.  But I knew they would cope and that the bottom line was that ultimately any negative impact on them was a responsibility that lay with the company, not me.
I had two years previous experience as a recruitment consultant working with call centres and their bulk recruitment processes so I had some insight into my potential new employer's needs.
I decided to give the Call Centre Manager a call back ASAP.
Within an hour I found some time to give her a call.  I had a very open discussion with her about the likelihood (from my personal experience) that one or more of her 10 new recruits would within weeks of commencement drop out.
This would leave her again short of staff.  I reinforced how keen I was to work with her organisation and that upon reflection of my circumstances I was now able to start first thing on Monday.
I asked her was there any way that she could arrange to take on an extra staff member (even as a casual) so that I could come and work for her?  There was a long pause.
She said that she would go and speak to the Director and would get back to me. Within an hour I had a call to say that she had gained approval for me to start! I asked her to email me a letter of offer which I had within a couple of hours.
I went straight to my Manager and advised him that I would be finishing tomorrow.
The sense of relief and excitement was palpable!   My employment with this new organisation lasted 10 years and took my career in some very unexpected and fulfilling directions.
The last few days had started off so negatively but had ended on a very positive note.  It had taught me a very valuable lesson about the importance of being focussed and persistent.
It also reminded me how true the old saying is "If you don't ask you don't get."
Good luck to everyone who is in job search mode especially those of you for whom it has come as a bolt out of the blue!
Footnote: within the first week of my training one of my fellow new starters resigned.  Two weeks later another person left. I was the last person from that intake to leave the company.