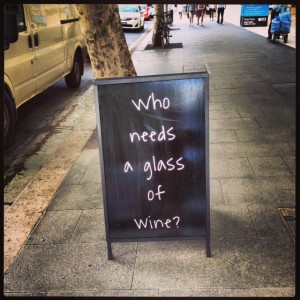 This weekend if the weather forces me indoors (and even if it doesn't) I'm planning on setting up a meet up group specifically for people who support people through career change.
I find that my clients often need a lot more help than a simple CV or resume. They also often come to me for advice or help that extends far beyond my level of expertise.
So I'm setting up a group to connect up with people who do the following:
offer psychological counselling services around job loss or transition
support people to make changes in their live, for example professional development/life coaches
provide career counselling services
resume and LinkedIn profile writing services
offer interview training
help seasoned professionals get started in consulting
train people on public speaking
provide training courses on searching for a job
find or place people into jobs
I think the work we do is under rated for how challenging it actually is.
I also see how hard it is for people to make positive changes in their lives.
The aim of this group will be to share ideas and support best practice in helping people make the most of themselves and their careers.
I have always openly shared my knowledge and I am of the mind that there's lots to be gained by collaboration rather than concealment.
I am looking for people to promote and to whom I can refer my clients if appropriate.
It will be informal and Melbourne CBD based.
There will be wine or coffee involved.
Stay tuned and send me an email to karalyn@interviewiq.com.au if you're interested.