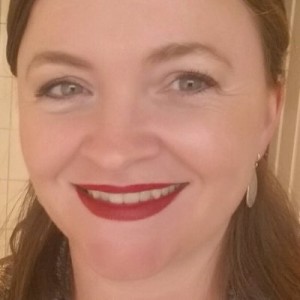 One of my friends and professional colleagues, Sonia Kokkalos  has a wonderful opportunity for a part time Payroll Adviser, based at either Cheltenham or Clifton Hill.
Sonia is a Partner for an outsourced payroll and HR consultancy PAYplusHR.
This is her picture here. Read about her here and here, and some of her thoughts on the future of recruiting here.
Why is this opportunity wonderful?
Well, apart from offering flexible, family friendly or school based hours, you get the opportunity to make your mark.
This is a new role in a new team.
The company is growing rapidly and has exciting plans for expansion. The Directors are really busy and want someone who can contribute ideas to improve processes, services and client relationships.
They also want someone who enjoys variety, interacting with people and who likes to take full ownership of any issues that come up.
On a daily basis this is what you'll be doing:
Managing and processing payroll for the client base.  This includes applying your knowledge of month and year end, superannuation, reconciliations, general ledger, payroll tax and terminations.
Taking the lead in payroll implementations for new clients as they come on board.
Helping payroll processing and implementation procedures to ensure service excellence.
Providing payroll mentoring and training to other PAY plus HR Advisers in their delivery of service to clients.
This is one of those jobs that will start off as payroll, and as the company gets bigger so will the opportunity to expand your strengths and skills.
So if you have previous experience managing a busy payroll and are looking for something to slot back into coming back into the workforce, or simply wanting something with more family friendly hours – this is the job for you.
Send me an email to karalyn@interviewiq.com.au if you think this might be you.
PS: Sonia has a long background in HR management, consulting and management, so in terms of support, you'll learn a lot, and won't be left on your own.