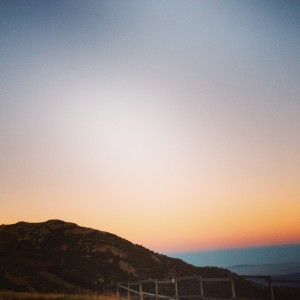 Many people talk to me when they're feeling lost in life, and seeking more meaning and purpose with what they choose to do as a career.
If you're like me the harder you try to force change, the harder it can be to make a move.
So I'm pleased to present a friend and professional colleague of mine, Daniel Solodky.
Daniel runs www.buddhainasuitcase.com.
He speaks from the insight of someone who's gone through a transformation of his own.
He's gone from working in HR to career counselling, and now going deeper into the change process with clients as a Transpersonal and Nondual Psychotherapist.
Change is really hard.
I've never been a subscriber to the belief that you can transform your life in seven simple steps.
So in this podcast we talk honestly, personally and realistically on:
signs you may be stuck (and don't know it)
what you might experience when you try to make a change
why it's often so painful to make change
practical strategies to help you make change
how to ask for support from family and friends when you want to make a change
And a whole lot more.
I learned such a lot interviewing Daniel, click here to listen.
I sincerely hope you enjoy it.
Karalyn
PS: As part of Daniel being authentic, he asked me to call him by the name he prefers – which is Daniel, not Steven as previously shown on the blog.
I completely get that.
I'm also known by various versions of my name (mostly repeatable), to different people in my life.