Do telephone interviews make you nervous?
Is it because you have an accent that gets in the way of people understanding you?
One thing that scares the living daylights out of many of my clients from overseas, is the dreaded Australian telephone interview.
You can have researched the role, scrutinized the company and tailored your CV to the finest degree.
However the truth is, that when someone picks up the telephone to interview you, you're pretty much back to square one.
You need to sell yourself, all over again.
So I'd like to introduce you to someone who can help with reducing your accent, sounding like an Australian and mastering the telephone interview.
Meet Reduce Your Accent Trainer – Esther Bruhl.
Esther is a qualified Speech Therapist. For the past 30 years she has helped clients speak more clearly and reduce their accents.
Esther's developed a downloadable and VERY affordable training program called – yes, you guessed it, "Speak More Clearly."  Click here to view more details about the speak more clearly in an Australian accent training program.
This program has helped thousands of people around the globe reduce their accents and speak like an Australian, British or US native speaker.
I asked Esther to come join me at the InterviewIQ microphone to give us some advice to help you reduce your accents and sound more confident in Australian telephone interviews.
Here's What You'll Learn in Our "How to Reduce Your Accent in a Telephone Interview" [Podcast].
In this interview, we dig a LOT deeper than the normal tips you'll receive from other people talking on telephone interviews.
We cover:
How long you REALLY have before the interviewer gives up on trying to understand you
How do you reduce your accent and sound more Australian in a telephone interview
What Australian interviewers are looking for in a telephone interview that they can't see on a CV
PROVEN and effective tips to  help you succeed in the telephone interview
Whether standing up and smiling while you talk on the telephone actually makes a big difference
How long you have to practice for to reduce your accent
Proven ways to accelerate your learning when you do accent training programs
It's 30 minutes full of great tips from Esther – so please do listen to the interview on the podcast.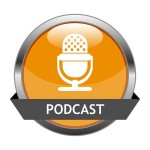 Click here to listen to our interview.
Esther will also give you some case studies of people she's helped.
She also demonstrates the difference you can make with small tweaks to your telephone interview techniques.
Learn How to Reduce Your Accent With The Speak More Clearly Training Programs.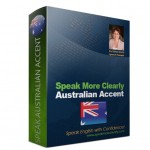 Esther's training courses are VERY affordable.
And, as we mentioned in the podcast, you can do them in your own time and in your own space.  You can spend as little as 15 MINUTES a day.
The programs have helped people all over the world, and give you your own private speech coach.
Listen to the audio training through headphones and you will:
develop brain connections for a Australian accent quicker
more easily understand what people are saying to you
learn how to move your mouth to make difficult sounds
get used to the 'feel' of Australian English with the muscles in your lips and tongue.
The system has the content and training exercises to help you achieve an Australian accent.
The program has: 
over 140 recordings of native English speakers
 space after words and sentences in the audio recordings so you can  practice mimicking the native speaker
 videos that show you exactly where to place your lips and tongue so that your mouth can pronounce the words correctly
 instruction on which syllables to stress including, linking exercises for fluid and flowing sentences, just like a native speaker
 special instruction for 9 different background languages including:- Spanish, Chinese, Arabic, French, Vietnamese & more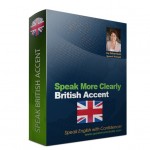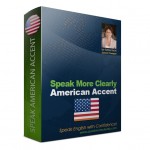 I don't promote many people as an affiliate partner of Interview IQ. Only those I know and trust.  Esther comes highly recommended by someone whom I have worked with for many years – Impressive Interview's Deborah Barit.
I'll be posting the podcast transcript very shortly, so stay tuned.