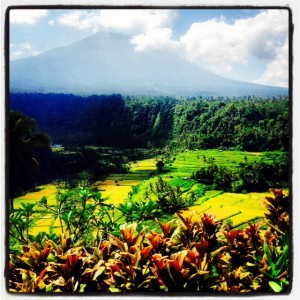 Well, I finally achieved one of the biggest goals I had when I set up my business – that being to work any place, any time and anywhere there's half a decent internet connection.
Now I'm here.
I decided to say goodbye to the early start of Melbourne's chilly winter and head across to Bali to work here for a few weeks.
So this update proudly comes from the sunny Sandat Homestay in Ubud, Bali.
It's a cute little place.
Imagine a setting somewhere between the Best Exotic Marigold Hotel, meets the Melrose Place apartment layout of the 80's.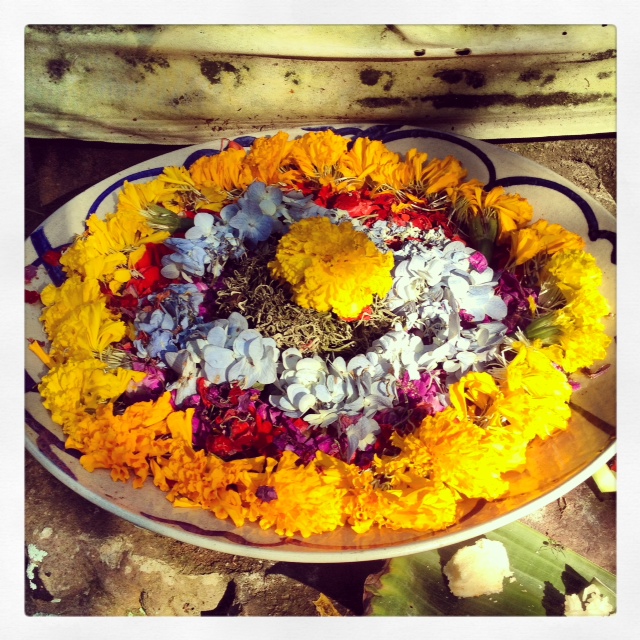 Their website says "shocking rates book now" so it seemed like the only sensible thing to do.
Sandat comes complete a whole host of local treasures.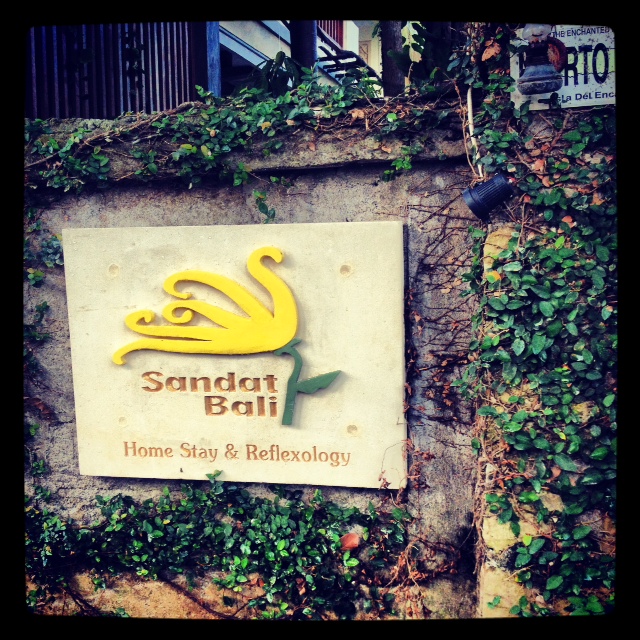 There are the uber friendly owners – Mama and Papa – (Papa dabbles in reflexology and massage in the room next door to me, the  (very) odd rooster crowing at 3am and a whole bunch of interesting long term residents doing their own version of self-employed off-sites.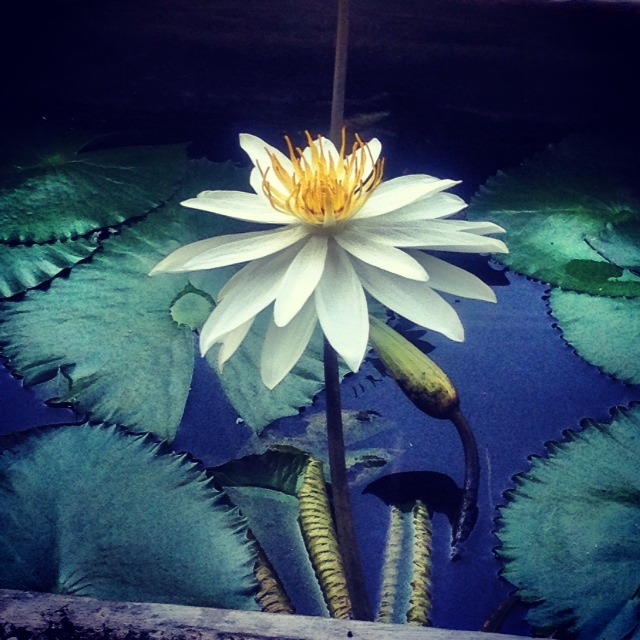 If I can move from my lovely pool side desk (sorry I had to slip that in) I may hop along to do another yoga session, and I definitely want to check out HubUbud – the local co-working space.
I am fully accessible by email, and frequently on skype: karalyn.brown
I do plan to be back in Australia next week.
It's truly impossible to take a bad picture in this place.
I have become a little obsessed with the happy snaps.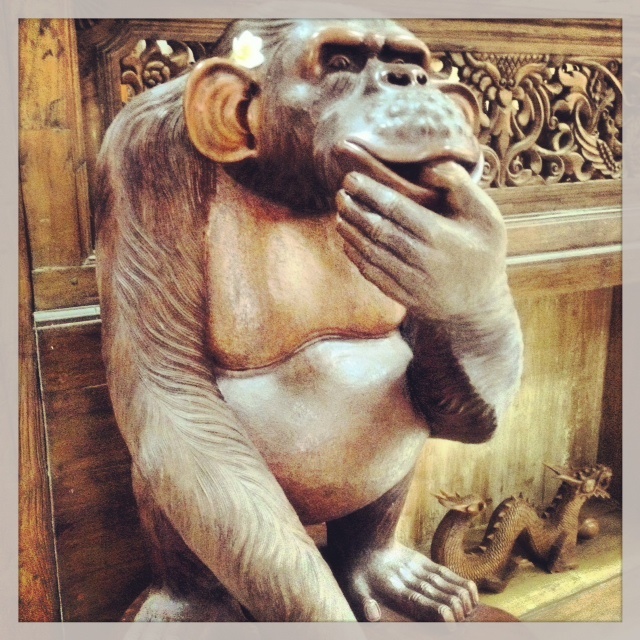 For more of my Balinese instaspam 😉 you can follow me on brownkaralyn on instagram.
In the meantime if your career question is burning and urgent, please contact Steven Solodky from Career On the Road, on: 0401 573 838.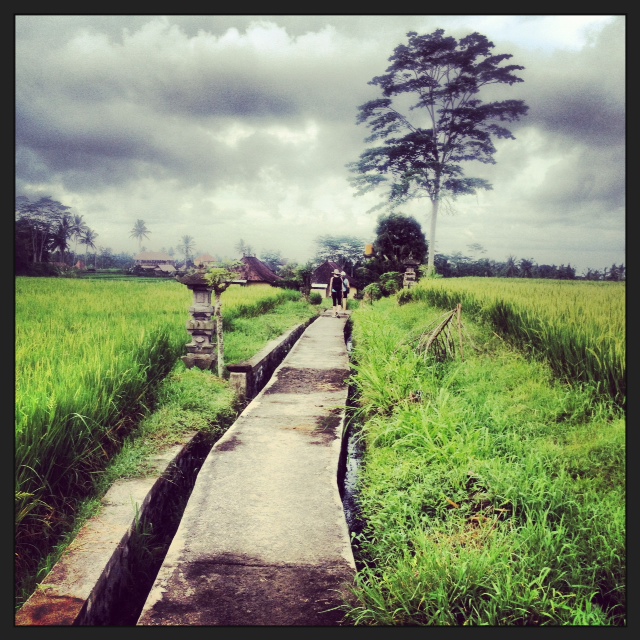 My road for now is at the end of this rice paddy.
If, after you've read this blog post, you're encouraged to start your own work life balance dream, drop me an email, I'd love to help.
Selamat tinggal.
(That actually means goodbye, not bring me more Pimm's)
Karalyn