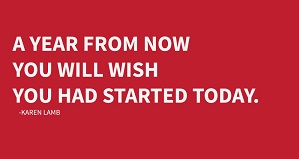 If you're looking for the fastest and easiest way to keep your eye on opportunities, lure jobs to you, or simply just build up your professional brand, then I have a wonderful offer for you.
Come along to our FREE LinkedIn workshop on the 7/10 at 6.00 pm at at 17/31 Queens Street, in Melbourne.
You'll need to be quick! We have limited space to 15 and only have 3 spots left.
Click HERE  >>> for more details and to register.
Here's a sample of what you'll learn:
How to identify your unique value to stand out in a crowded online market, attracting the right people to your profile
How to build up a powerful network that will sustain you throughout your career, and learn about opportunities before they are advertised
How to shorten your time in the job market using LinkedIn and social media to attract recruiters, headhunters and employers to your online profile
How to take control of your job search and use your LinkedIn profile to create exciting opportunities for yourself
This is a great opportunity have your all LinkedIn questions answered.
Using only LinkedIn, my blog and social media, I have personally built up a global profile as an expert on LinkedIn and career branding.
I never advertise my services and regularly get 15 consulting offers per week.
Come along and network with other HR professionals.
It will be 90 minutes of content. Then we'll be introducing our exciting innovation in outplacement.
We want to offer a quality workshop and have to limit spaces to 15.
We have 3 spots left to fill. Book now and don't miss out.