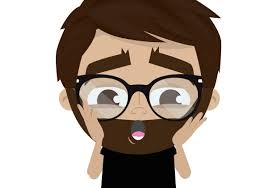 If you're in recruitment and finding it a challenge to attract top talent on Seek and LinkedIn, and/or finding it tough to manage the CV's  that do flood in, then I have some very good news for you.
I've just recorded this podcast interview  with Talent Army's Troy Hammond.
Troy is a featured speaker at this year's #SOSUAU in Sydney.
For those of you who don't know #SOSUAU is Australia's number one talent sourcing event.
Troy is an experienced tech talent sourcer.
He founded Talent Army in 2015 to partner up with tech start-ups to source staff, aiming to offer a more efficient higher quality, and cost effective service than traditional recruitment agencies.
Finding teams for this sector can be hard going as many people are not actively looking, and have typically turned off their email notifications on LinkedIn.
On top of this, people who can quickly their feet in the rapidly evolving, sometimes chaotic world of emerging businesses, can be even rarer.
Troy is so highly regarded amongst his niche, that since he started Talent Army, his team have never needed to make a sales call.
They also very rarely advertise for staff for their clients.
Troy talks to me about:
What to do when your traditional channels have dried up
Where and how you should be spending your time if you're looking to find a perfect match
Exciting and emerging channels to tap into, particularly for tech staff
What it really takes to make a successful career in start-up
Troy believes recruiters should have powerful personal brands and need to be on the look out all the time.
He's an avid networker, both on and offline and an organiser of the Wellington Recruitment Meet-Up, a group he founded to share ideas and best practice.
These Meet-Ups have proved so popular they've spread across New Zealand and into Australia.
If what Troy shares on this podcast is an indicator of the gems he'll share at #SOSUAU, then we're all in for something rare.
Click here to listen to the podcast.
Click here to buy tickets to #SOSUAU.
It's on August 4 in Sydney's CBD.
Come join me there.