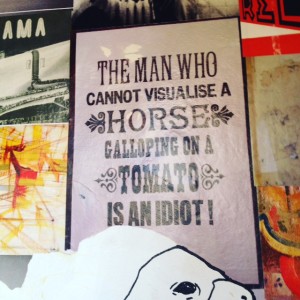 The corporate world can be tough sometimes.
It can feel a bit like dog eat dog, where you hold your ideas close or take the credit for something that's not all yours, thinking that you need to be recognized for your contribution.
I do agree that it's important to own your achievements, and describe what you've done, as it's a way of boosting your confidence.
But I've sometimes wondered whether that's just a temporary fix for feeling less than inspired about what you do.
Having had a blog for the past 6 years, and experienced the power of being more open and sharing, I've seen the amazing benefits of generosity to my own optimism, confidence and success.
It's a weird thing to say "benefits of generosity", because if you're sharing with an expectation of something in return, quite often you don't get it – and end up resenting the whole sharing thing.
However I digress. Let's move on.
Blogging has connected me with amazing people, allowed me to build a global audience, helped me with business development, and given me a platform to promote other people's expertise and ideas.
So, I'm happy to report that this research says that generous people are happier people. But generosity needs to be bigger than yourself and your family to create that effect.
In terms of how generosity impacts your success, there's this interesting research that shows that only 25% of your success at work is impacted by your IQ, the other 75% is impacted by your level of optimism.
Your brain at positive is actually 31% more productive, than your brain at negative, neutral or stressed. (Check out this Ted Talk here for more information on the research and findings)
The Ted Talker, Shawn Achor, says we can influence our happiness by incorporating these simple things into our daily routines:
writing down 3 things you're grateful for for 21 days in a row
keeping a journal of one positive thing that's happened in the past 24 hours, allowing your brain to relive it
exercise and meditation
one simple random act of kindness
That list does not seem too onerous, if the benefits are true.
Success does not bring happiness, instead, happiness brings success.
On that note, I'd better maximise the benefits and start blogging while swimming – until I read the next bit of research that shows the negative impact of multi-tasking.
If anyone reading this has applied a version Shawn's practice in daily life, and it's worked, I'd love to hear your story too.
Your random act of kindness for the day, could be inspiring others to make change.