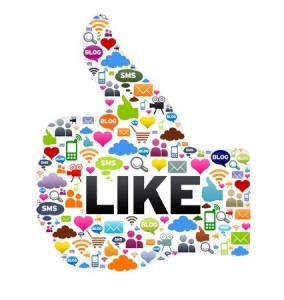 If you're shy I'm sure you'd rather have teeth taken without anaesthetic than be caught showing off talking about yourself on LinkedIn.
I totally get that.
I am often quite shy myself.
In fact, one of the reasons I explored social media as a way of building my business, is that I really suck at cold calling.
I wanted people to come to me if they needed help, not chase them down and insist I was the answer to a problem they did not know they had.
The bad news is that if you feel awkward or introverted online, you are actually cutting off a strong source of quality job leads.
LinkedIn is now a weapon in most recruiters' armoury for hunting down staff.
So if you're an introvert or shy this post is specifically for you.
The examples I am about to provide come from real life LinkedIn profiles where people have won interest from recruiters and head hunters.
LinkedIn Introvert Tip 1. Understand what makes you tick.
This is almost the single biggest gift you can give yourself.
When you understand yourself, you can express who you are with more conviction. This in turn attracts the right people to you.
It also helps you identify the right role and organisation. And in the right organisation you can thrive – which in turn gives you confidence. You see where I am heading with this….
When people write their LinkedIn profile, they resort to using clichés like "dynamic" or "innovative" to describe themselves because often they haven't dug deep enough to explore what they really love to do, what they value, and their unique set of strengths.
Don't get me wrong, you can use these words – but only if they truly describe you.
Many introverts draw their inspiration from alone time. So I suggest taking some of that quiet time to ask yourself questions around:
–          what you have really needed to demonstrate to achieve results in your role
–          things you could do all day without being paid
–          things other people routinely ask you for help with
–          if you were freely making choices around a new job, why you have made those choices
–          what you were doing when you've been lost in your work
LinkedIn Introvert Tip 2. Use your own language to describe what makes you tick.
Skip sounding like a corporate job advertisement, or your position description.
We all know most of these do not reflect what a role is really about. Besides, in many cases you will have put your own stamp on the role, so what's written on paper is not that useful to describe you.
If you want to sound like you, write like you're actually talking to someone and describing what you like/love to do. This helps people relate to you.
When I work with my clients, I tend to weave some of the answers to the above questions into the summary and experience section of a LinkedIn profile.
For example, you could say:
–          "One of the many things I have enjoyed about my career/job…."
–          "I am at my best when I'm working on….?"
–          "If you ask me what I could do, without being paid it would be…"
–          "These roles have required…."
None of these statements sound boastful to me. They sound like someone who has taken time to understand themselves.
LinkedIn Introvert Tip 3. Think of the ways you have helped others.
Many people will tell you that you need to put your achievements on your profile, and again for people who are shy, this can feel like bragging.
I tend to write about the impact or value a person has delivered to an organisation or others.  I often express it as something that someone has enjoyed doing.  Here are examples of statements that show passion and impact.
Example:
"Never afraid of being first to market, I have relished in the challenge of driving projects from idea to commercial realisation, and beyond. Projects have included:….."
Example: 
"So what am I most passionate about?
I'm in my element when I am creating and driving stories that influence millions every day.
 Highlights have included….."
Example:
"I would describe myself as a fixer and a doer.  I have always enjoyed stepping in to turn chaos into systems. It gives me great satisfaction to see the work I do have an impact on the company's profitability."
You'll note that this last statement is not corporate speak. It's what this person said to others when she was talking about her job.
LinkedIn Introvert Tip 4. Talk about your goals for others.
If you're a leader in a business, you could talk about the goals you have for your team's success.
If you're in a business development role, you could talk about your goals for your clients.
Again this is not bragging. You're simply talking about your intentions, and nobody can dispute that.
Here's a great example of this:
"As Managing Director of ABC the buck stops with me.
My clients know that their needs will always be my very first priority."
LinkedIn Introvert Tip 5. Let others do the talking for you.
This can come in the form of recommendations and endorsements.
Many people neglect these, or dismiss them and say that people just ask their friends to write rubbish. However, I think that patronises the intelligence of someone reading the profile and writing the review.
Most intelligent people can smell something phony when they read it.
Most intelligent people realise that something they're writing online will be read by others so it is also a reflection of them.
If you're introverted or shy, go after 3-4 quality recommendations from people whom you know will take this process seriously.
I know on LinkedIn endorsements are easy to get. People get endorsed for skills they don't have.
This is true.
However keep in mind that we are very visual people. So endorsements act as quick visual social proof for the lazy LinkedIn reader.
LinkedIn Introvert Tip 6. Support others.
The easiest way to bring people to you is to help them in some way.
One way to stay top of mind and in your network's LinkedIn feed is to update your status with something that benefits others.
Very few people actually manually update their status on LinkedIn, which means they miss out on an opportunity to let people support them.
Saying something interesting may give people a reason to connect with you.
Another thing to do is share, like or endorse other people – again that brings people back to your profile to see who likes them.
LinkedIn Introvert Tip 7. It's about other people not you.
Most people are "lurkers" on social media – that is, they do not participate. However they do read and absorb information, plus take note.
If you participate in the form of giving some help to others, people will notice.
No bragging or boasting required.
LinkedIn Introvert Tip 8. Invest in Professional help
If you're still struggling with LinkedIn after reading all this, let me know.
Getting professional help can help you gain clarity around what you should present.
You'll also gain confidence as someone can describe how they see you.
Many of my clients have won interviews and jobs from their LinkedIn profiles, including people who thought they were "hopeless" at networking.
If you need one-on-one assistance with yours I'd love to help: email me on karalyn@interviewiq.com.au
Check out my LinkedIn recommendations here.
LinkedIn Introvert Tip 9. Check Out My New Email Coaching Series
This is a comprehensive program emailed direct to your inbox with real life examples, case studies and tips to help you maximize your chances of finding a job on LinkedIn.
In this series you'll learn:
what makes your profile stand out from the crowd
 how to optimise your profile to be found in searches
how to build up your network of people who can find a job
how to reach out to your network in a natural and friendly way to create your own opportunities, and not rely on recruiters
And, much much more….
I make this very easy (and painless).
Don't make insanely dumb mistakes on LinkedIn. Get our FREE report (Plus some bonus tips to help make you look like the superstar you are)